There is a tunnel under Ocean Blvd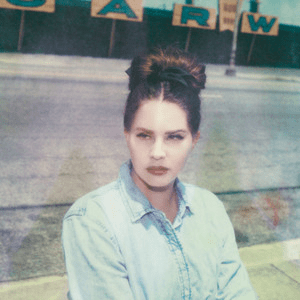 Lana Del Rey's latest album, "Did You Know That There's a Tunnel Under Ocean Blvd," is a mesmerizing blend of haunting lyrics and captivating melodies. The album, released on March 23, 2023, showcases Del Rey's signature style of romanticism and melancholia, with an added emphasis on dreamy, hypnotic soundscapes.
The album opens with the track "The Grants," a mesmerizing ode to lost love and memories. Del Rey's voice is as mesmerizing as ever, with her distinctive timbre and delicate phrasing perfectly capturing the bittersweet emotions of the lyrics. The production on this track is particularly impressive, with shimmering guitars and atmospheric synths that create a hypnotic, almost-psychedelic sound.
"Let the Light In" is another standout track, with Del Rey's vocals soaring over a driving beat and ethereal instrumentation. The lyrics are characteristically introspective, with Del Rey reflecting on the loneliness and isolation that can come with a secretive, toxic relationship. The chorus is particularly powerful, with Del Rey singing "Ooh, let the light in at your back door yelling 'cause I wanna come in ooh, turn your light on look at us, you and I, back at it again."
The album's title track is another highlight, with Del Rey's vocals once again taking center stage. The lyrics are strikingly personal, with Del Rey reflecting on her own struggles with mental health and self-doubt. The chorus, which features Del Rey singing "love me until I love myself," is both poignant and haunting.
Other standout tracks on the album include "Sweet," a shimmering, dreamy track that showcases Del Rey's poetic lyricism, and "Grandfather please stand on the shoulders of my father while he's deep-sea fishing," a wistful ballad that explores themes of nostalgia. Throughout the album, Del Rey's voice remains the driving force, with her distinctive style and emotional depth adding an extra layer of complexity to each song.
"Did You Know That There's a Tunnel Under Ocean Blvd" is a stunning addition to Lana Del Rey's discography. The album's lush production and deeply personal lyrics make for a mesmerizing listening experience, with each track offering a unique glimpse into Del Rey's world. Fans of her previous work will find much to love here, while newcomers will be drawn in by the album's ethereal beauty and emotional depth.