Vincent Crook, Writer
September 10, 2020 • No Comments
The NBA Conference Finals are about to begin in a way we have not seen before. Round One of the playoffs saw many of the expected teams make their way into the Conference semifinals. But the way they made it in was also interesting. The...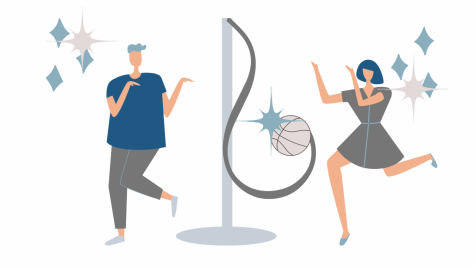 Need a new quarantine activity? Try tetherball
April 30, 2020
WEB EXCLUSIVE Being in quarantine there aren't many places to go to play the sports we love to do. Basketball, softball, volleyball, bowling: a lot of these courts and fields are no longer accessible....
Sports leagues should weigh options in face of pandemic
April 27, 2020
WEB EXCLUSIVE Despite worries about the escalating coronavirus outbreak, March 11, 2020, seemed poised to transpire just like any other late-season NBA game day. Then, just seconds before the Oklahoma...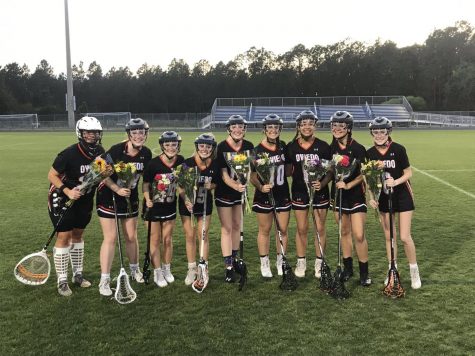 Coronavirus ends senior sports seasons
April 5, 2020
WEB EXCLUSIVE The coronavirus has grown into a global pandemic and has halted the world's activity to a complete stop. Cities known for their business have been shut down and put under 30-day quarantines...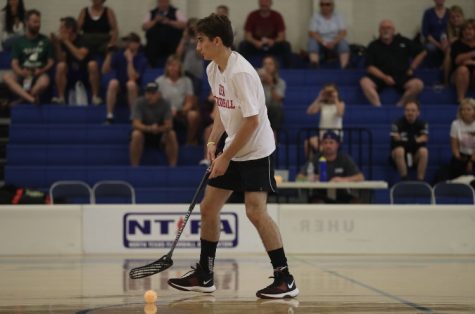 Floorball finds new ground with OHS students
March 10, 2020
WEB EXCLUSIVE There are thousands of different places in our world and with many locations comes many different sports. Floorball is one of these games. Floorball is a globally competitive sport played...
Going away to college? Try these creative dorm decor tips
May 11, 2020
WEB EXCLUSIVE Moving into your first college dorm can be very exciting. Finally getting away from your nagging parents and annoying siblings may feel like a dream, but the move can come with some challenges....
Fun DIYs to try at home during quarantine
May 10, 2020
WEB EXCLUSIVE  Many people view quarantine as a bad thing, stuck inside, not being able to see your friends. However, being stuck inside is not all that bad: you can find new hobbies, decorate or play...
Head to Head: Should inmates be released during pandemic?
May 9, 2020
WEB EXCLUSIVE  States should practice empathy and release prisoners  By Skylar Zern The United States is no stranger to incarceration. In fact, per capita, the U.S. has more people behind bars than...
What I've learned from my teachers
May 8, 2020
WEB EXCLUSIVE  For Teacher Appreciation Week, I have decided to write about what I've learned from my teachers over the last twelve years in my life. I've learned a lot, but the most important are...
SENIORS: How will you be voting this year?

— The Lion's Tale (@OHSLionsTale) August 20, 2020