Bryson Tiller drops new single "Outside"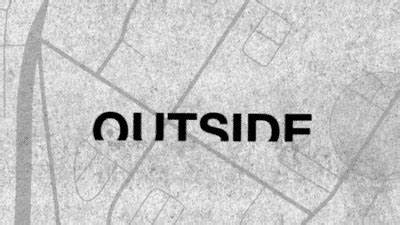 Two years after Bryson Tiller released his hit album "Anniversary", he's back and better with a new single. Tiller worked with the Radio Corporation of America record label to produce the new song "Outside". He originally signed with them on Aug. 25, 2015. Cosigning with Timbaland and Drake led to Tiller signing to this label. He achieved incredible success starting with his song "Don't", which hit the top 20 on the Billboard Hot 100.
Tiller hinted at the new song on his Instagram with the caption, "Almost Tiller season". Tiller season is Bryson's own catch-phrase meaning, "it's almost time for new music". He announced more details regarding the song the night before release, captioning his post, "Tonight at midnight, she's outside". He included a photo of the song cover and a preview of the song itself. The new song "Outside" is a sample of the Ying Yang Twins "Wait (The Whisper Song)" released in 2005. The energetic beat with catchy lyrics makes for a good, enjoyable song. After his last album being a little more slow in style, he decided to switch it up and do something more upbeat.
His new song creates positivity for women. The name "outside" means to go out, have fun, and live life. In his lyrics, he makes it known that it's important for women fresh-out of a relationship to focus on themselves instead of dwelling on the past. Bryson reflects this theme in his lyrics, "Thumbin' through the 'gram, tryna figure out where you been/ all he need to know is that you're outside watching' real time' while you're too live/ easily adjusted to your new life". The lyrics are catchy and positive, flowing with the beat and creating an exceptional rhythm with a nice tempo. The fast-paced words match with its fast-paced beat and Bryson's soft tone to smoothen out the sound.
While the song has a beneficial message and is appealing, it can get boring fast. The lyrics are somewhat basic, only reaching to surface-level emotional depth, and are repeated throughout. There are many songs with similar topics, which makes this one not unique. The catchy beat and lyrics may lead you to like the song at first, but the lack of contrast overtime gets dragged out and gets boring quick. Overall, it's a good song but will get played out fast.