A glimpse into Joji's upcoming album: "SMITHEREENS"
An analysis of his newest song to predict the direction of the album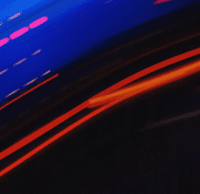 Following the hit R&B/Soul artist, Joji (George Miller), is a third studio album called "SMITHEREENS". Millions of fans are anticipating the drop on Nov. 4, 2022. The winter month might be frigid and dreary, and you can expect Joji's next album to fit the mood. Seeing his track record of releases "Slow Dancing in the Dark (2018)" and "Glimpse of Us (2022)", the Japanese singer has a pattern for fervent, heartbreaking songs with melodic piano chords and sorrowful verses. The name itself, "SMITHEREENS", implies the existence of something that was once full and vibrant, but is now just fragments of the past.
Another important date for all watchful fans to keep an eye on is Sept. 1, 2022, which is the start of Joji's tour. His Miami, Florida location will be at Mana Wynwood Convention Center on Oct. 21 and 22. The set list includes favorites such as "Sanctuary", "Gimme Love", and the two previously mentioned hit songs. 
In promotion of this upcoming album, an already adored song called "YUKON (INTERLUDE)", was released on Aug. 26, 2022. It was written by himself and produced with Isaac Sleator, a composer that worked on the "Nectar" album. The infamous Filthy Frank took a new direction for this song. The genre is indie/alternative, my personal favorite of all music genres. I only knew Joji from his hit songs, but I sought out this release on my own.
This song is far more upbeat than others on his discography. What strikes me as interesting is that the word "see" in the verse "I can barely see" glitches out. It's at the beginning of the song and catches me off guard, respectively garnering my attention. As I theorized before, this song is about broken pieces, "In a time so slow I was thinking about us rearrangin' pieces". It's a short and sweet song. At face value, the lyrics don't appear to have much meaning. The story tells its narrative through driving, "Circles around the Chevron" and "Hit the gas like you wouldn't believe it". Some who analyzed the lyrics say there is a deeper meaning because of the line, "My voice will be their voice until I'm free/My hands will be their hands until I'm free".
I don't think the song is that metaphorical. To me, it seems like a romantic relationship that went sour. The driving in circles might be that it felt like his head was spinning and the relationship had no direction. Putting pressure on the pedal could mean just following his heart, and lastly singing to free himself of any distraught.
The structure of the song isn't complex and it is easy to sing along to. It sounds similar to his older music, so the tracks in this new album should be more of his own element. Productions of similarities come from "Ballads 1 (2018)", his debut album, and some features of "Nectar (2020)". Whilst this song is not one of my favorites from the artist, I still have confidence in the album. I feel that Joji will continue to be raw, soulful, and contemplative in this upcoming album. Instead of slower-paced songs, there might be more of a bouncy, jovial melody for an indie genre. It's a coin toss on if the lyrics will match or follow the artist's talent in creating solemn, inward-looking emotions.