Gabby Petito: her case and how it was affected by social media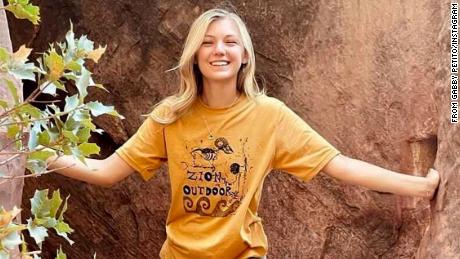 WEB EXCLUSIVE
Gabby Petito, an influencer who documented her travels online, was recently reported missing on September 11th, 2021. This occurred after her fiancé, Brian Laundrie, returned home to Florida, in their van, without her. 
The case quickly went viral on social media, with everyone trying to locate her, many with their own theories about what happened. Specifically, many speculated that Brian Laundrie killed her. Such foul play was suspected by some theorists long before we had any real evidence of it. Several people picked up on little details, such as how she abruptly stopped tagging her location on her Instagram photos, something she always did prior. 
One such user who picked up on this was @mrs.parten on Instagram, commenting "I'm just gonna point out that these last two posts do NOT have location set up. The rest of her posts do!"
The appropriateness of such hypotheses about Petito's case has been criticized by some, saying it's disrespectful to her family to theorize. 
Whereas, others, such as sophomore Riley Ellis, who first heard about the situation through Twitter, think it was handled well. 
"It really brought attention to her case, and it's good how people want to spread the word to try to help," said Ellis.
Petito's body was eventually found in Wyoming, specifically a camping area within Grand Teton National Park by the FBI. Her cause of death was ruled a homicide. A federal arrest warrant was put out for Brian Laundrie on September 22nd, but only for his "activities following the death of Gabrielle Petito", rather than her actual death. He has not yet been arrested.
As tragic stories like this one come to light, it can affect how students view their own safety, and make them feel more cautious about who they surround themselves with. 
Sophomore Makenley Ellis is more cautious since hearing of Petito's case.
"You never 100% know the intentions of someone, no matter how close you are with them. I am always cautious of who I travel with, but stories like hers remind me how careful I need to be," said Ellis.
Donate to Oviedo Journalism
Your donation will support the student journalists of Oviedo High School. Your contribution will allow us to purchase equipment and cover our annual website hosting costs.