Head to Head: The class of 2020 responds to COVID-19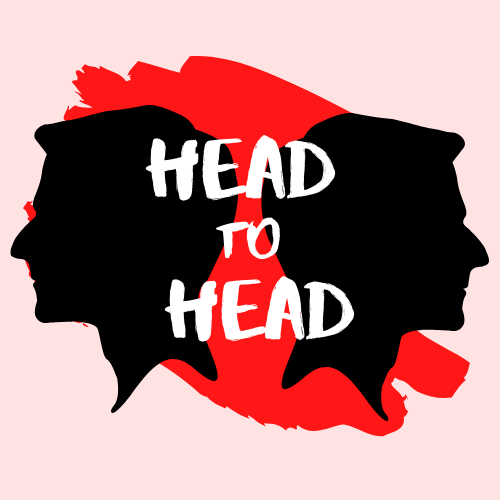 WEB EXCLUSIVE
Pandemic disappoints seniors due to loss of privileges
By Tessa Kowalski 
The COVID-19 virus has taken away the senior year that every high school senior deserves. We seniors didn't know we had our last day in school until it was taken from us: maybe if I had known that March 12 was going to be my last day I wouldn't have taken it for granted. I would've taken a mental picture of the moment, I would've hugged my friends and teachers knowing that it would be the last day that I would see them in person.
Online school is not the same as going and seeing all the familiar faces that I long to see, I miss seeing all my friends and teachers everyday. There's something to be said about physically sitting in a classroom and listening to your teachers, although the administration is doing their best to provide us seniors with the next best senior year, it doesn't cut it. I wish I had the chance to have a formal goodbye to my teachers.
I had so many plans that I will never get to fulfill. I will never get to have the senior week I have dreamed of since my freshman year. Last year, after witnessing my senior friends dressed up for the 10-years-forward day, I already had envisioned myself going to school with a baby doll, stroller, and a fake diamond ring, but alas that doesn't seem very likely to happen. I have envisioned my senior prom since I was playing with my Barbies. I envisioned a perfect dress, a perfect date and having one of the most memorable nights of my life with my best friends. Although I didn't find the perfect date yet, I did find my perfect dress and I am incredibly saddened by the postponement of prom. Maybe I can wear it at a formal in college, but it will never be the same. My best friend didn't even get the chance to go to prom last year and I can't imagine what she and many other seniors are going through not having this experience junior year. I should be grateful for my memories of junior prom, but right now that isn't sufficient enough right now and I am throwing myself a pity party.
I feel as if all my hard work academically was all for nothing as walking across the football field isn't exactly as formal as walking across a stage. I know that I should be thankful for the possibility of still having a graduation, but it is nothing that I have expected or dreamed of.
Us seniors don't get the privileges that past seniors have had. We don't get the yearbook signing party, we don't get the senior class picnic, and we don't get the ability to spend as many moments and days with our best friends. Our senior year was taken from us suddenly and we never got the chance to fully enjoy it. I guess you never know what was good until it was gone.
Pandemic safety more important than senior privileges 
By Vincente Leon 
Since the coronavirus started, many haven't given it the attention it deserved. Now that the crisis has blown up, people are starting to realize their mistakes. But, in the long-run, it is the hard-working citizens of our country who are going to pay the price. Some students may think this pandemic is ruining their lives, but the real people in danger here are those at risk for the virus.
I know many students have had to give up spring break vacations and are now unable to leave their homes unless it is absolutely necessary. But distance learning isn't all bad, and it seems to be going relatively well for the time being. Many students seem to be taking the changes in stride.
The world as we know it is changing before our eyes and right now, the class of 2020 thinks that they are the ones who have been done the dirtiest. With things going crazy outside, the class of 2020 is only apparently concerned with their senior night, prom and, of course, not being able to walk the stage during graduation. All of these things being taken away, although it is a shame not to be able to experience, are in no way comparable to what exactly seems to be occurring across the country.
As a senior myself who is rumored to be going to miss out on all these said events, I quite frankly couldn't care less. I guess I will go on record and be the first of my peers to say that if there is any reason to cancel or suspend these events, I believe a global pandemic that every day is taking more lives is a well-worth enough excuse.
While distance learning is a good distraction now, as a senior, my main concern is what happens after this pandemic? We are staring at the face of a "not so secure future," and we, the class of 2020, are expected to deal with it. What will this new normal for us look like? That should be where the real conversation starts.