Drama department conveys mysterious mood of 'The Mousetrap' play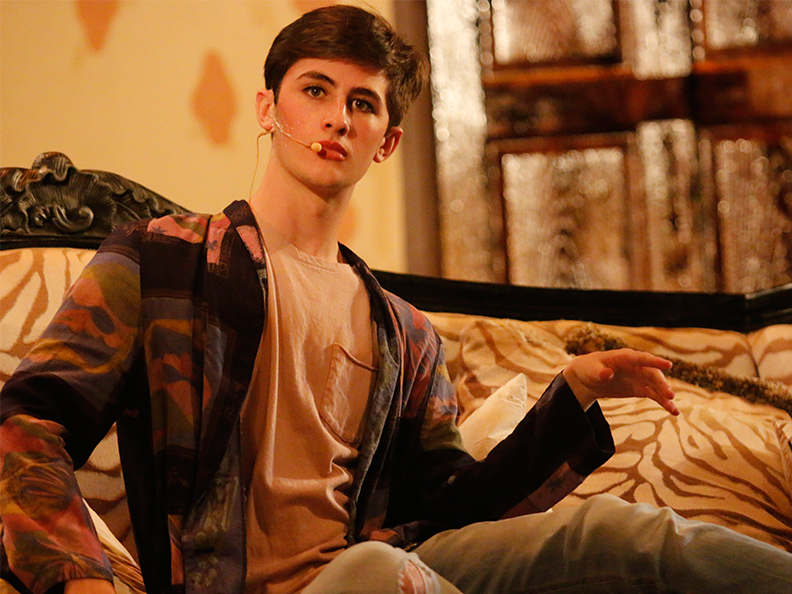 WEB EXCLUSIVE
On Jan. 18, 19 and 20, talented student actors put on a production of Agatha Christie's The Mousetrap. After going to multiple Oviedo plays in past years, I went to see if it held up to my expectations, as well as to support many of the actors. And sure enough, it did not disappoint.
As soon as the lights went down, the ominous brass rendition of "Three Blind Mice" resounded through the theatre and set the mood for the suspenseful murder mystery. Although the entire play took place with one backdrop, the set was well-furnished and of very high quality for a school play.
As expected of Oviedo's actors, each one delivered an emotional and unique performance, and despite minor sound difficulties with the microphones, the show ran rather smoothly.
Because the plot was centered around the characters trying to uncover the murderer among them, it kept the audience on their toes as the characters accused each other of committing the crime. Each character had a different personality with defining traits, and each of them seemed likely suspects at times.
Every time I thought one person was guilty, the plot completely twisted, throwing my suspicions completely off.
Not only did the actors deliver phenomenal performances, I must give the techs credit where it is due. There were many sound and lighting effects throughout the play, such as when the characters turned the radio on and off or dimmed the lights, and the fact that the techs were able to deliver all those effects to create the apprehensive mood through the duration of the entire play was definitely commendable.
Of course, the drama teacher, Tim Carter, did a great job directing the show, and it was worth the wait.
However, the play was not without its faults. The plot itself was rather long and a bit slow in the beginning, and a certain event at the very end where two characters reveal the intentions of their strange actions seemed rather anticlimactic. The large cast of characters, although they were all very interesting, were hard to keep track of.
Still, these issues pale in comparison to the overall elements of suspense and surprise that were present throughout the majority of the show.
Keeping true to the tradition of all performances of The Mousetrap, the cast asked the audience not to reveal who the murderer was, in order to retain the mystery of Christie's original story. That being said, I won't spoil the outcome of The Mousetrap, but I will say that it was a wonderful and exciting performance that I do not regret attending.