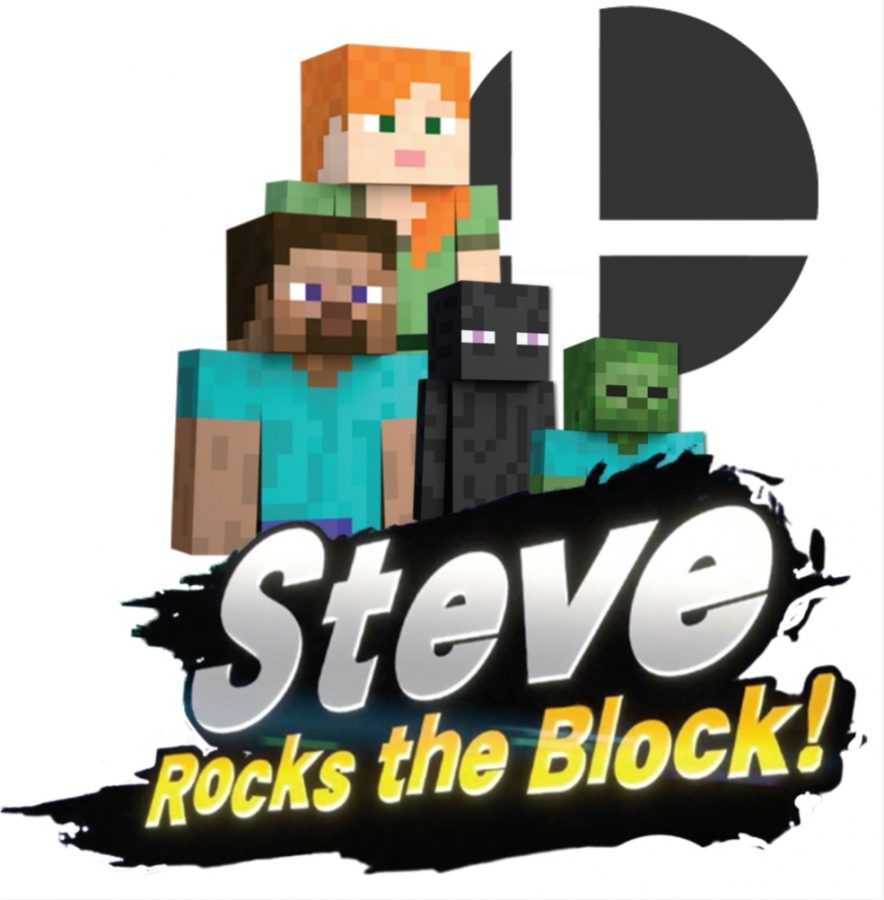 This story was originally published in the second edition of The Lion's Tale (November 6, 2020).
Many people still remember the old days of early Minecraft; the colorful putty-like textures and the simple yet limitless potential for players, new and experienced alike. The gorgeous and horrifying atmosphere, the culture and urban legends, it's rise, fall and return to video game glory. And now 11 years later, we get to see the face of this game, Steve, rock the Super Smash Bros. Ultimate roster.
Entering as the game's 77th fighter, Steve was showcased on October 1st to many people's surprise, shocked that this character–usually taken in the community as a meme or joke–was actually being added to the roster. Along with his partner Alex and enemies: Zombie and Enderman, the blocky nomad joined the brawl with mining, crafting, and building mechanics, a gimmick that made the team "have to rework all our (111+) existing stages" according to game director Masahiro Sakurai. 
"I'm- I'm floored! I'm flabbergasted!" exclaimed video game Youtuber 'HMK' in his reaction video to the reveal trailer. Another Smash-related Youtuber 'Alpharad' defended Steve's inclusion in the game, enthusiastically explaining that "It was a matter of time. Like, he really is one of the biggest gaming reps of all time."
Whether a fan or not, it's hard to dismiss this character's addition as a throwaway, with all of the memories and nostalgia behind him, Steve was bound to fit perfectly into the framework of this already momentous game, one that gets to add another icon to it's collection.  
ASSET CREDIT: NINTENDO