Taylor Swift's newest single "ME!" reflects Swift's true self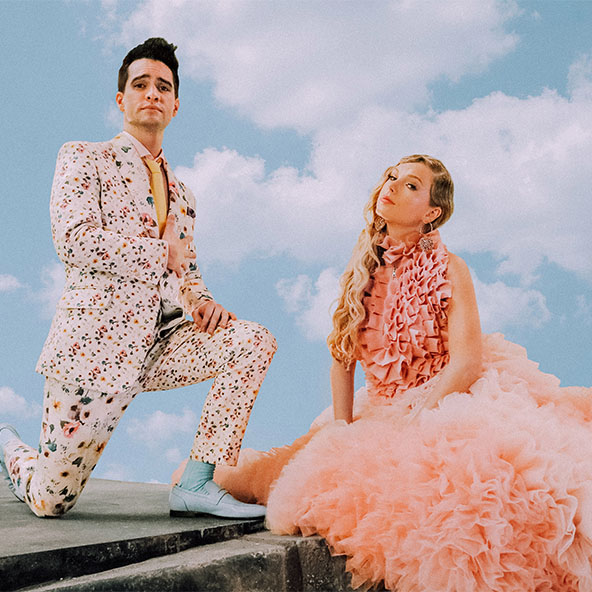 WEB EXCLUSIVE
"I promise that you'll never find another like me."
Following her record-setting album reputation, Taylor Swift has done it again with her newest single, "ME!," featuring Brendon Urie of Panic! At The Disco.
On April 13, Swift began a mysterious countdown on social media titled '4.26', which lead up to the release of her 7th studio album's release. Leading up to the countdown, Swift teased fans with close up pictures of what turned out to be close up details from the "ME!" music video.
Fans speculated that a song would be released, an engagement would be announced, or maybe even a wedding. On April 25, Taylor surprised fans by showing up in Nashville at a mural she commissioned titled "ME!", and announced that the song would be released at midnight that night.
In true Swift fashion, within two hours of the music video and single release, the song surpassed 20 million views and topped all leading sales on iTunes.  
Upon first viewing the video, I wasn't sure what to expect- as a long time fan of Swift, each of her albums has a completely new sound and overall theme. I grew up listening to Taylor, I would spend hours patiently waiting for her to announce new songs and tour dates, so I enjoyed making predictions about what would happen on 4.26.
For me, what sets Taylor apart from other artists is her use of symbolism, metaphors, and parallels throughout her music. Her most recent album, reputation, plays with the medias' perception of Swift. "ME!," however, appears to be how Swift views herself, the song expresses individuality and personality. The video begins with a snake, a symbol used throughout her stadium tour to demonstrate how the media views Swift, that disappears and turns into butterflies- a common theme that Swift has been presenting at the start of this era. The media views Taylor as a snake, and she views herself as a butterfly.
In her last debut single, "Look What You Made Me Do," Swift is dressed as a zombie in a blue dress and saying "I rose up from the dead, I do it all the time,". Swift was named one of Time's 100 Most Influential People of 2019, and in the cover shoot for the magazine, she wears the same dress she did as a zombie, except she looks almost angelic and the dress is pink. The idea of reputation is that the 'old Taylor' died; so this is the 'new Taylor', who clearly rose up from the dead and came back as a cat-loving princess. I guess you could say Swift went through a metamorphosis. 
There are many references to past events and music throughout "ME!," such as "I know that I went psycho on the phone," which could refer to a number of things- the infamous phone calls with Kanye West, the iconic scene in the LWYMMD music video where Swift declares on the phone that the old Taylor is dead, or the numerous mentions of phone calls throughout her previous songs. Swift also says that "trouble's gonna follow where I go," which could be referring to her hit song "I Knew You Were Trouble", or possibly any other situation that Swift has found herself wrapped up in.
The music video is set in a pastel-colored world with cats and rainbows, which again, is Swift telling us that this is who she is, compared to her last album. The song itself is catchy and upbeat, its overall message is that no one else is like you. Despite critics' reviews, the song isn't Swift's narcissism kicking in, the song isn't necessarily about her. A few hours leading up to the single's release, Swift made an appearance at the NFL draft announcing her new single. Swift tells viewers that the song is about embracing your individuality, and expresses that if she's going to write a catchy pop song, it may as well have a good message. 
I was surprised that the song was featuring Brendon Urie, although I don't know much of Panic! At The Disco, I always thought they were more of an 'emo' group. However, following Swift's dark visuals during reputation, it seemed fitting that Urie and Swift were in a colorful pastel world, as they both have shifted in music styles.
I found the music video to be clique and corny at parts, but it definitely sets the tone for how Swift wants her next album to be- fun and upbeat.
Leave a Comment